Blogs
Published on October 28th, 2011 | by Luis Cavalcanti
2
Great Pumpkin Carving Ideas? Check Out These Epic Pumpkin Carving Wins
Ok, so usually, I blog about politics. But Halloweens coming up, and I though, What they Hey? Let us all digress from the humdrum of boring political banter, and delve a bit into the dumb fun of Halloween related imagery. And so, I have gone and found a couple good photos of the most incredibly epic pumpkin carvings ever done (so far as I know).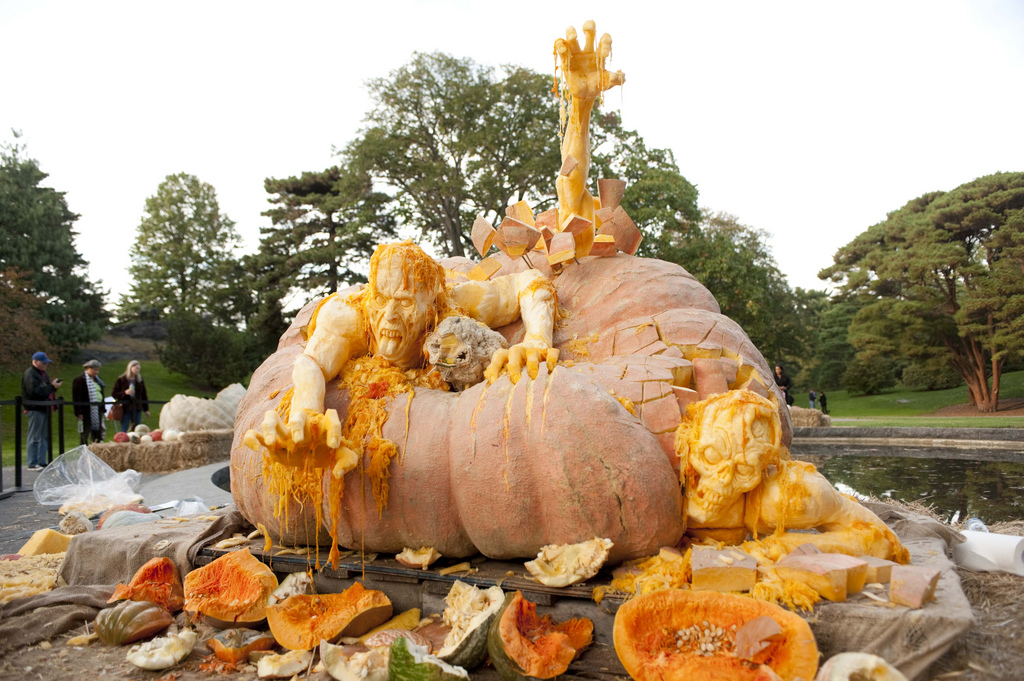 This might be the most epic pumpkin picture I've ever seen. I found it on Reddit, and it's sort of the inspiration for this post. But man, look at that thing. How in the world do you turn a pumpkin into an arm springing up from the ground. Incredible!

Ray Villafane is a pumpkin carving genius. A sculptor by trade, the man loves to work in these evanescent mediums. Carved today, shriveled and hideous tomorrow.

David Billing works with ginormous pumpkins. It's a bit unconventional, you don't see a lot of the inside of the pumpkin, and a lot of the art is done just at the pumpkin's surface – really more like a painting. But it's awesome.

It's not a pumpkin, but it's awesome. Look at that thing. Reminds me of the angler fish in Finding Nemo. (I think this is another Ray Villafane piece)


You'd cry too if you had a gourd hit you so hard it lodged deep inside your gourd.